Laravel Error Tracking
Let's fix this automatically automatically together right now
Flare is specifically built for Laravel error tracking.
Think of Ignition—your local error page—in production.
Track all your PHP and JavaScript errors in one place.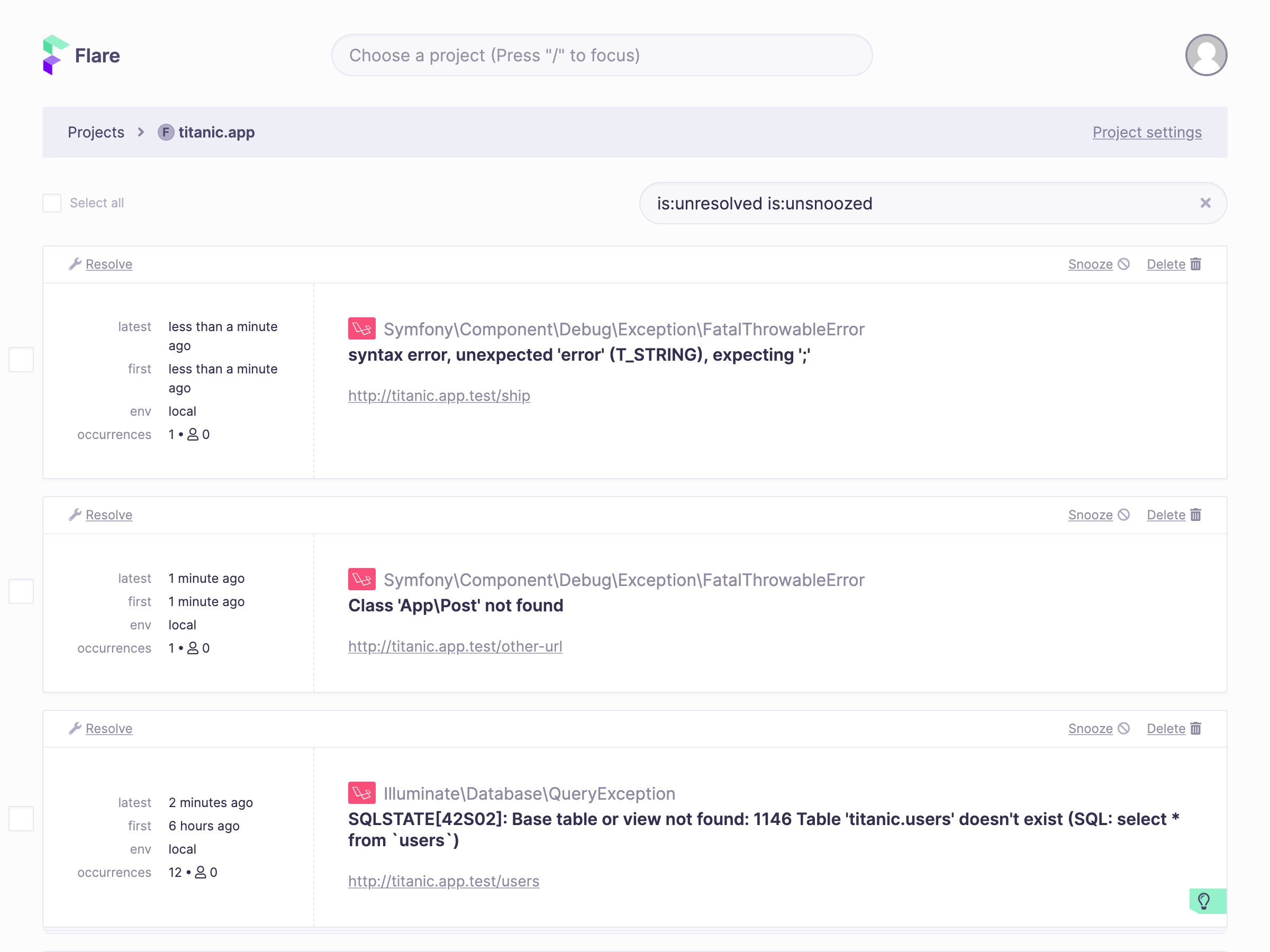 Know the issue in no time
Instant notifications for errors in production
Flare monitors your PHP and JavaScript applications and tracks all errors when things go wrong.
For common issues, Flare suggests solutions and related documentation. The best part? In local development, the Ignition error page can automatically fix things for you with a single click.
Laravel error tracking has never been more comfortable.
Learn more
An idea, anyone?
Made to collaborate
You can share your exceptions from your local environment or production. Pick the exact content which can see the light when you ask for help.
Need more assistance? Invite guests and team members to your projects to share the burden. Flare is the Laravel error tracker that keeps the costs low–no matter how many collaborators or projects you add.
Featured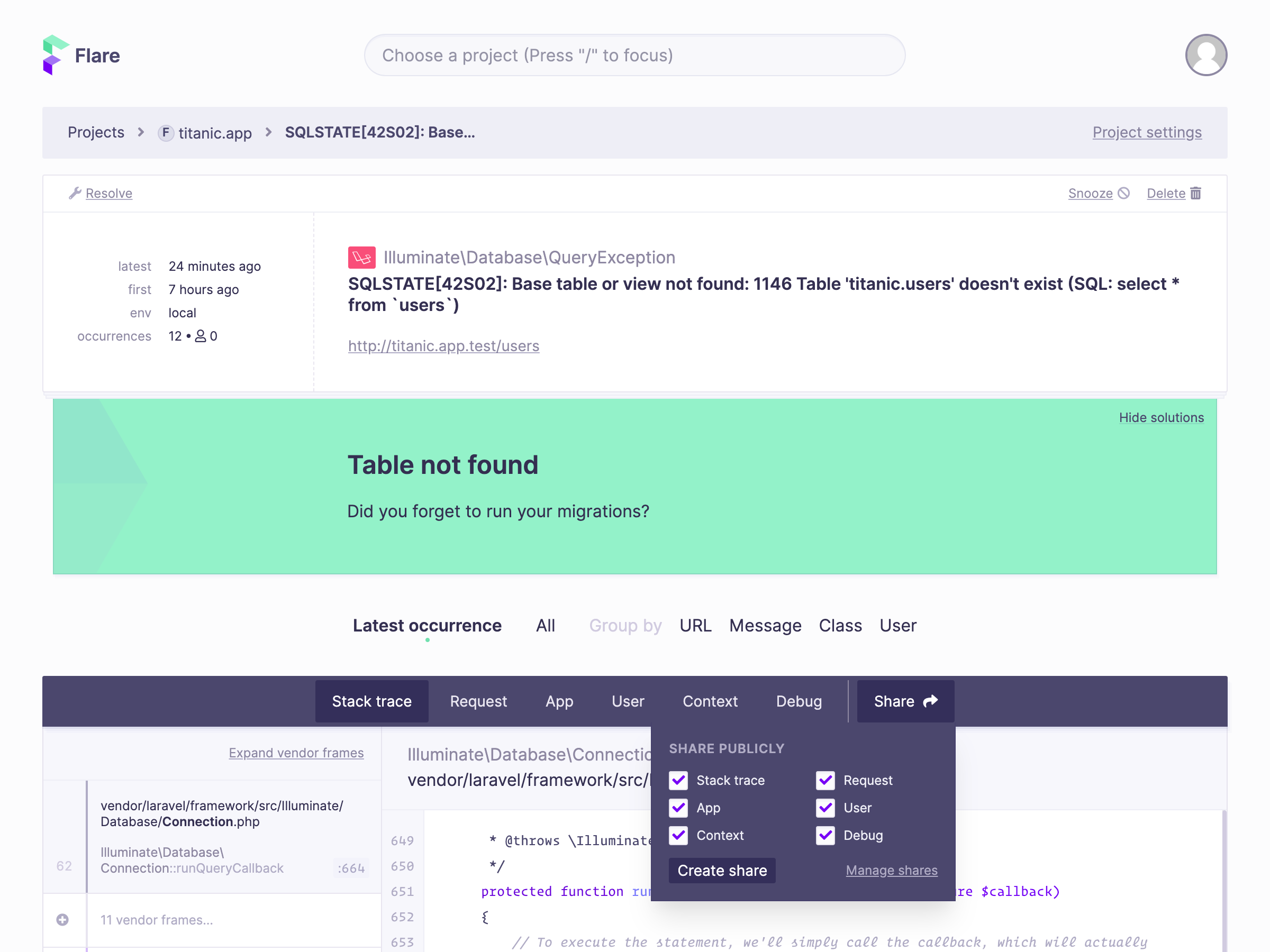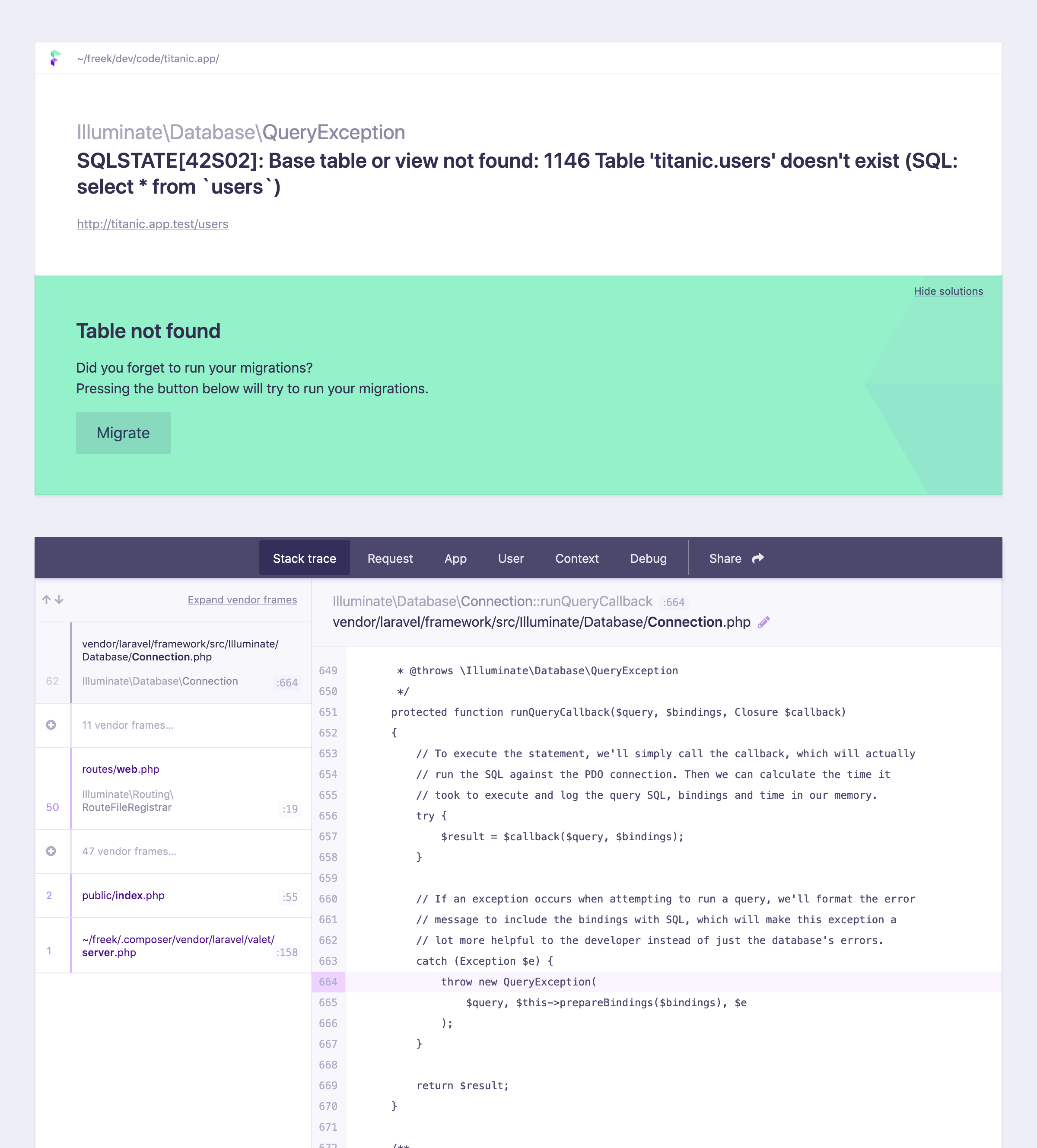 As seen in… Laravel
A first-class citizen
Flare couples with Ignition—the open-source error page of Laravel. Anyone who has ever seen a local error will love the online features of Flare for monitoring projects in production. Flare is the Laravel error tracker that mirrors your local debugging experience.
The service provides a focused and super-fast interface with customization in mind. It clearly shows that a team of fellow developers built Ignition and Flare.
Find out more
Good folks saying nice things