Sharing error occurrences
To share an individual error occurrence with somebody outside of your team, you can create a public, obfuscated link.
Sharing an occurrence
To share an error occurrence, click the "Share" button on an occurrence. You can choose which tabs of the occurrence should be shared.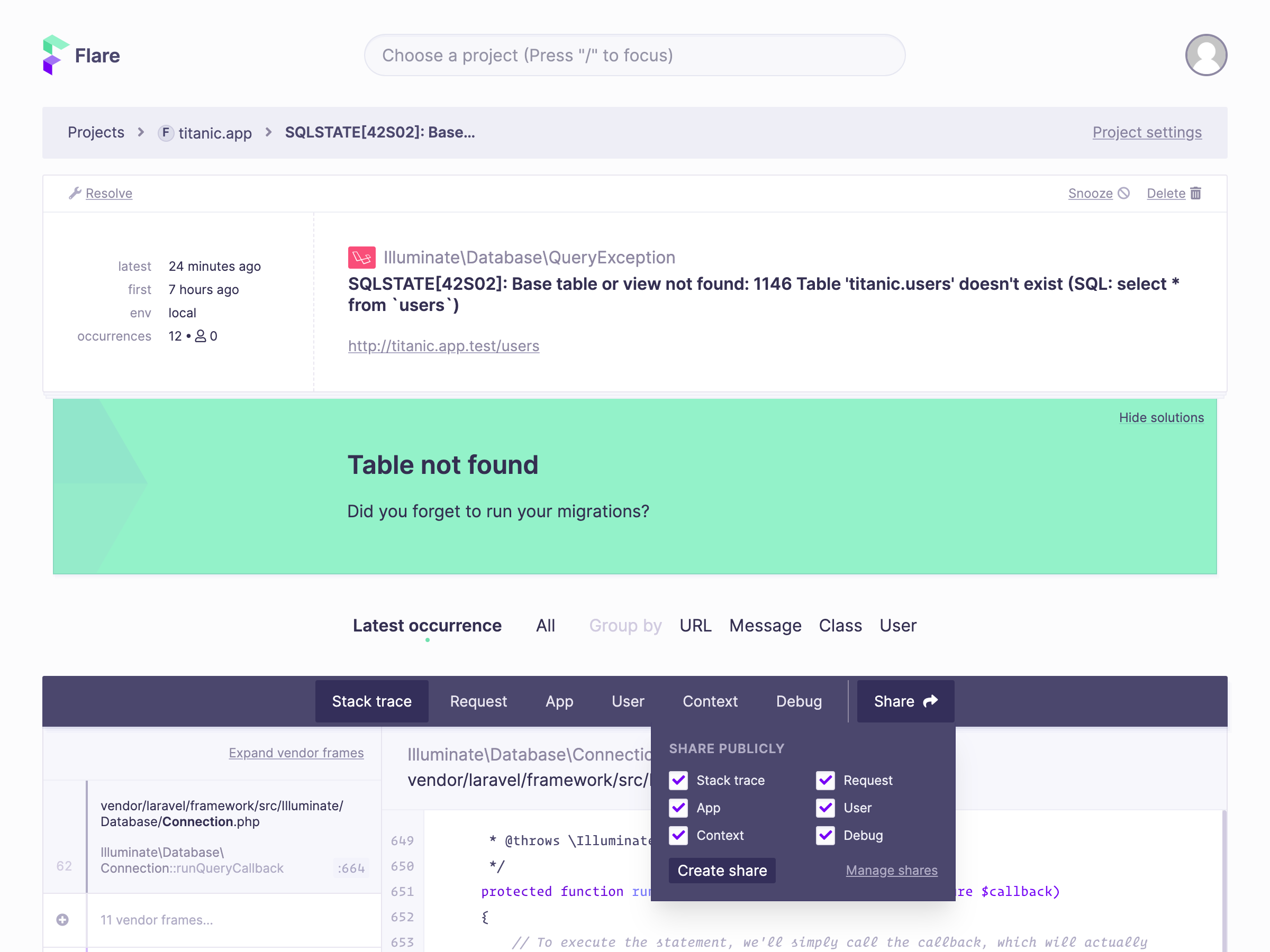 When you press "Create share", we'll create a publicly accessible page with an obfuscated URL.
Managing shared occurrences
On the "Shares" screen of the project settings, you can view which occurrences were shared.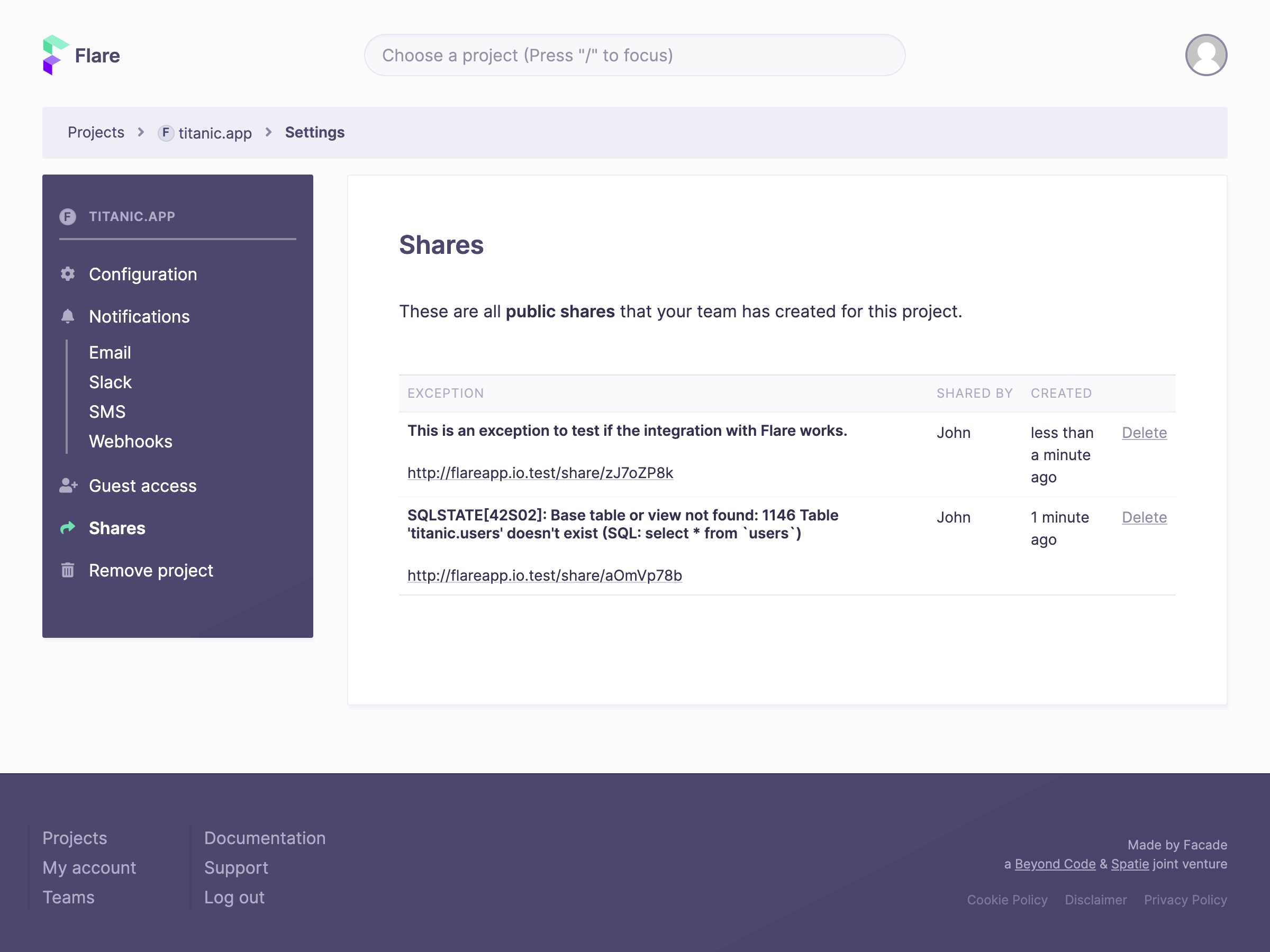 Click the "Delete" button to remove the public share. When you delete a project, all of its public shares will be deleted as well.