Subscribing to a plan
You can subscribe a team to any of the available plans. All plans have a monthly limit of how many error occurrences you can send to Flare. Each plan will reset in 30 days. After you've subscribed the page also shows you the usage of your plan, a daily average of occurrences, and when the next reset will happen.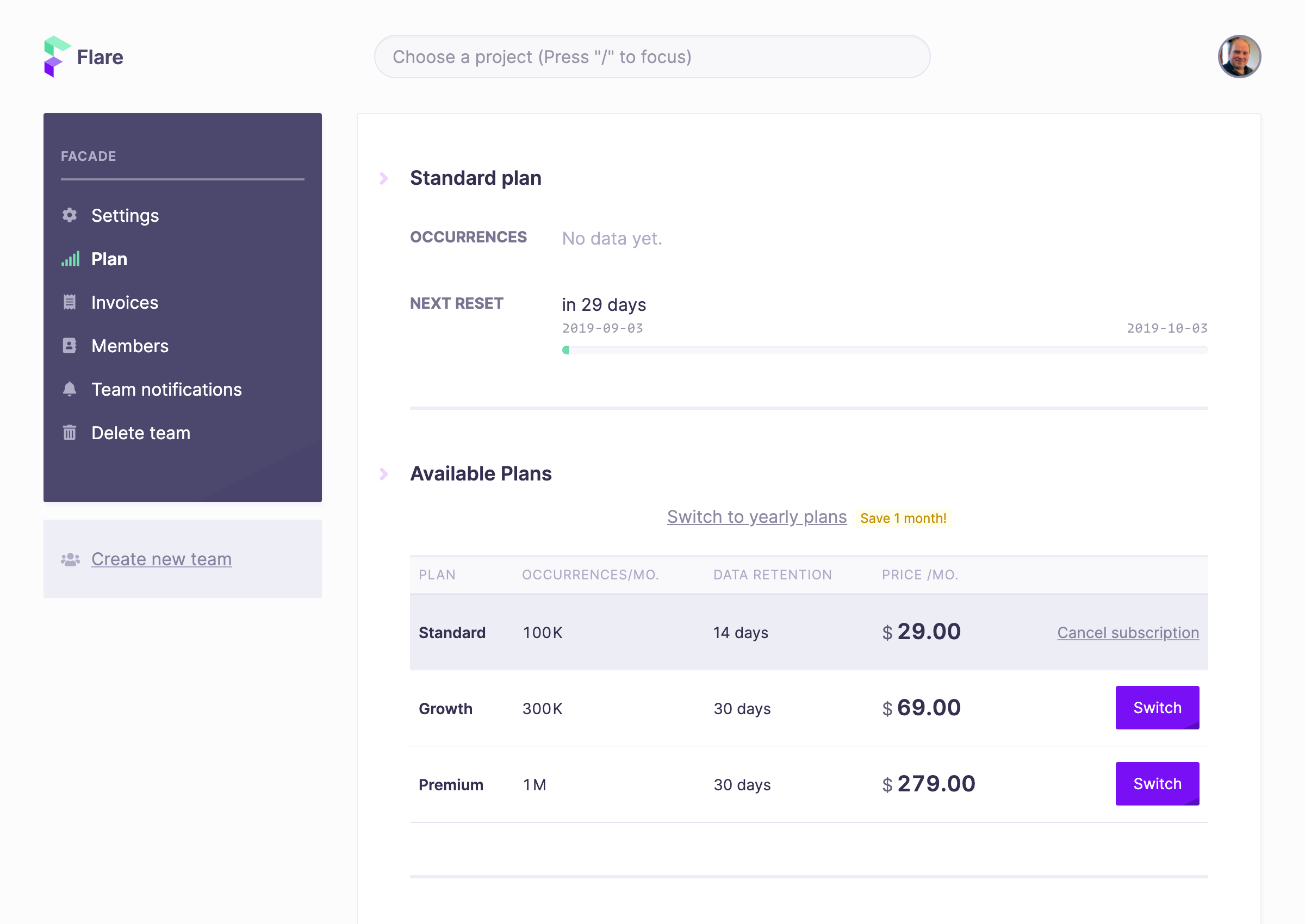 When subscribing to a bigger of smaller plan, the number of occurrences for the running month will be taken into account. The number will be reset when the current monthly period is over.