Subscribe using Bancontact and Ideal
You might think every country has the same popular payment method, but that's not the case. In some countries, credit cards are pretty standard. In others, most people don't even have a credit card.
European customers that don't have a credit card could already create a Flare subscription using SEPA. You only need a valid IBAN number, and you're good to go! But even SEPA might feel strange in countries where it's not common.
In Belgium, one of the most known payment methods is Bancontact. Ideal is the most popular method in the Netherlands. Starting today, we accept payments via Bancontact and Ideal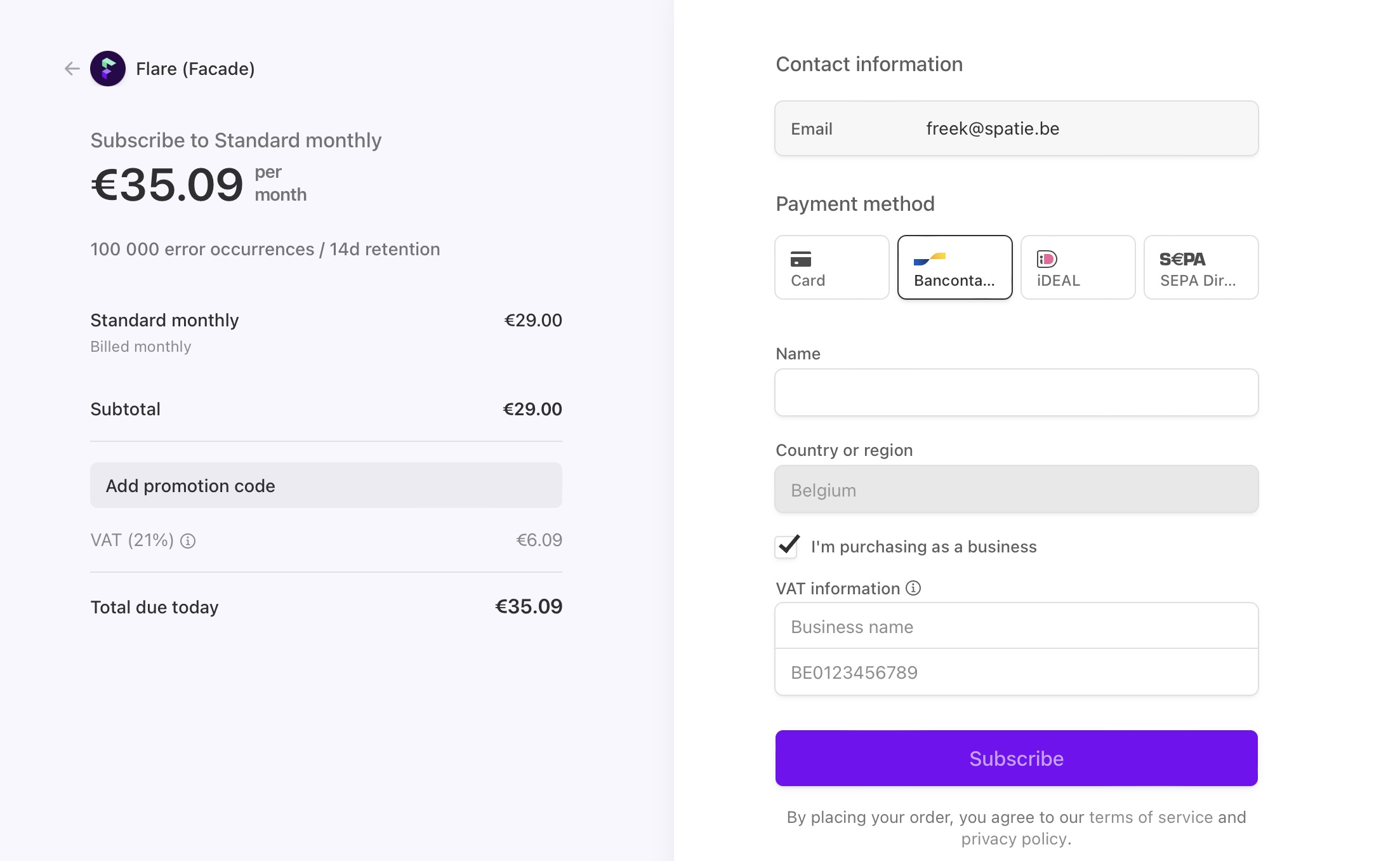 Adding this payment method was quickly achieved using the Stripe Billing Portal we are using for handling payments
Since we were already receiving webhooks from Stripe within Flare, the only thing required to enable SEPA was flipping over this switch:

For our existing customers who want to change their payment method to Bancontact, Ideal or SEPA, Stripe doesn't support customers changing their payment method automatically. Don't hesitate to contact us via support; we'll help you switch.