Getting started with Flare
You can try out Flare by registering an account to start your free 10-day trial.
After your account has been created, we'll guide you through the steps required for the kind of app you are building.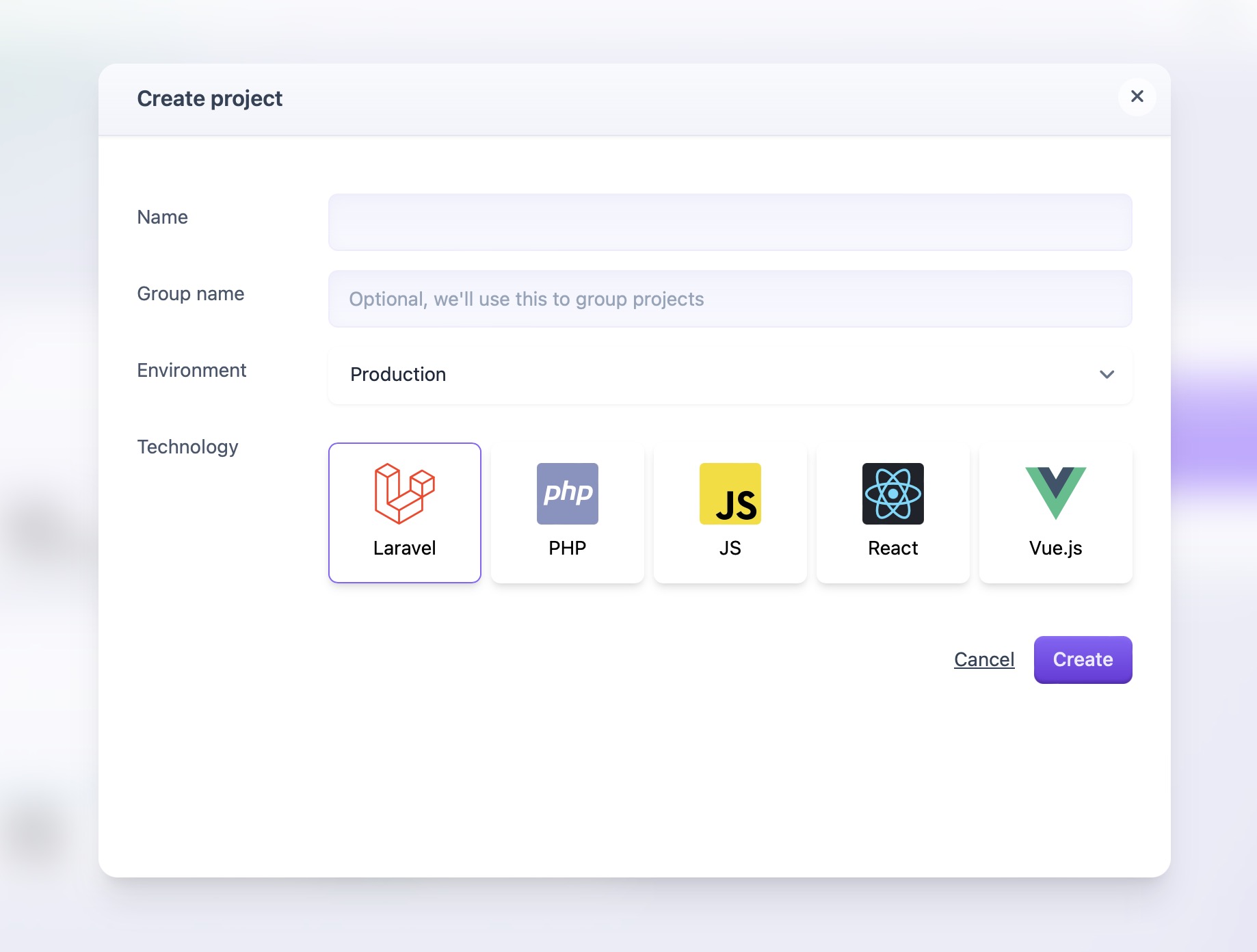 We support:
generic PHP apps
generic JavaScript apps
Laravel 6 to the latest version, we also support Laravel Vapor
Vue from v2 to the latest version
React
After you've picked your type of app, we'll display detailed instructions on how to configure your app to send errors to Flare.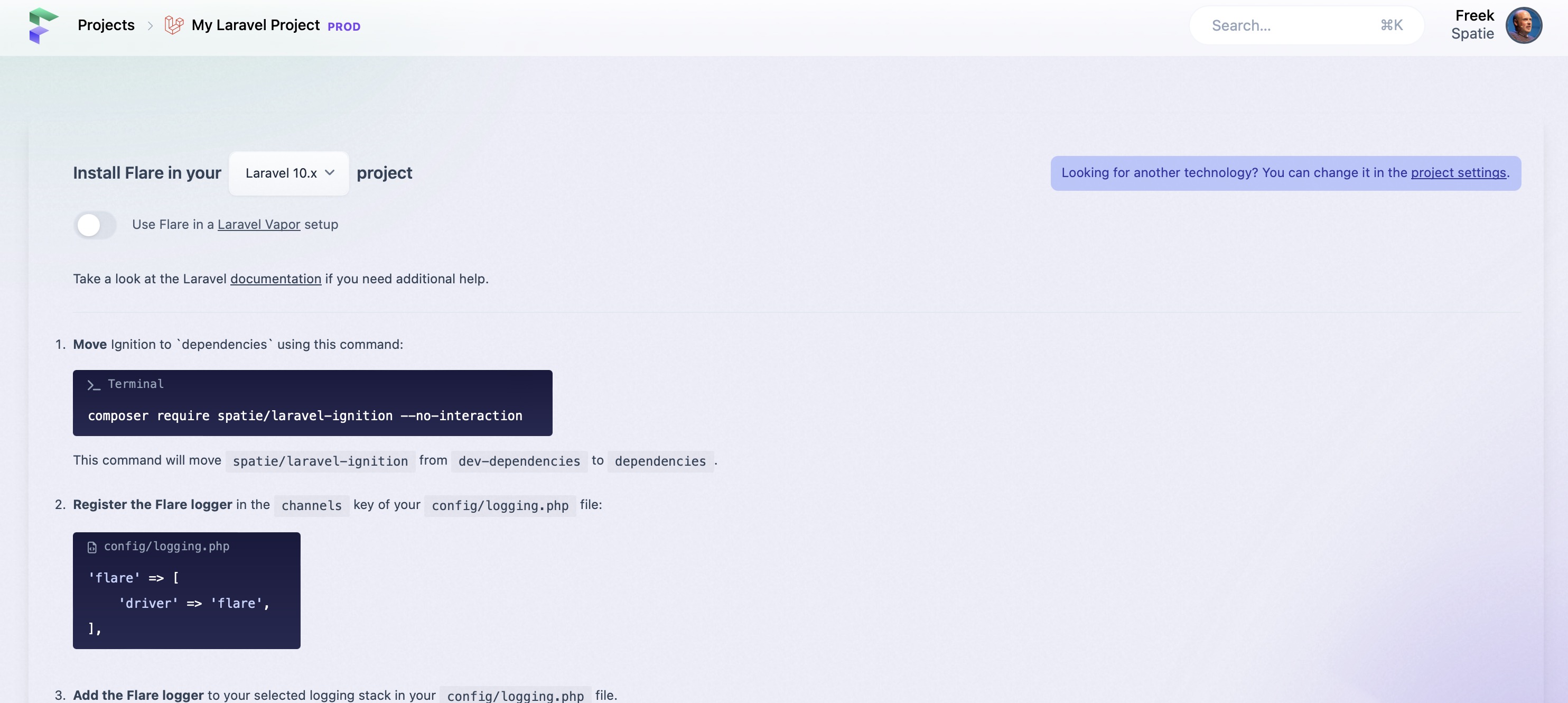 After you've set this up, it's probably a good idea to configure notifications to choose how we should notify you when an error happens in your app.
Congrats, you've now set up your first project! If you have another application of which you want to track the errors, you can create a new project.